Uveitis, or iritis, is simply an inflammation of one or both eyes that occurs in the uvea, a layer of tissue in the middle part of the eye wall. While the condition can be caused by any number of issues, the most common reasons are infection, injury or trauma to the eye, and/or disease. For some of board-certified retina specialists, Dr. Shawn Agee and Dr. John Sullivan patients, the condition can arise for no apparent reason. Uveitis usually results in eye redness and pain, but can also lead to vision problems, including permanent vision loss, if left untreated. Since symptoms can worsen and complications can arise, it's important to get diagnosed and treated as soon as possible. For most patients, uveitis is easily treatable at Southeastern Retina Specialists with successful results.
Since uveitis occurs in the uvea of the eye, it's important to understand the eye's anatomy. The uvea is the middle pigmented layer of the 3 layers that make up the eye. It consists of 3 parts: the iris, ciliary body, and the choroid. The uvea absorbs light and acts to provide nutrients and supports the functions of other parts of the eye, including the retina. Therefore, if there's any problem with the uvea, uveitis can occur.
Uveitis can be caused by injury or trauma to the eye, such as a forceful blow like a punch in the eye. For some patients, infection or disease can be responsible. Autoimmune diseases like ankylosing spondylitis or inflammatory diseases like Chron's disease can lead to the inflammation. Previous eye surgery, various infections like herpes or syphilis, or cancer can all be contributors to developing uveitis.
Common symptoms of uveitis are:
Eye pain
Eye redness
Blurry and/or decreased vision
Sensitivity to light
Appearance of floaters
These symptoms can occur suddenly and quickly worsen, or they might develop gradually over time.
Uveitis Reviews
"I was referred here by another eye doctor who thought my overnight blurry vision simply meant I needed a prescription!Dr. Sullivan was amazing, and he was able to quickly figure out that Uveitis was my problem. A few months later and I was good to go.I also had an insurance issue that caused all claims from SE Retinal Specialists and my other doctors to get declined. SE Retinal Specialists were the most helpful in getting it resolved by far.My only complaint is that wait times can be long. I've waited for over 3 hours on some days to be seen. Save yourself some of that pain and try to get an earlier appointment. Otherwise, this is one of my favorite doctors to visit by far. Very courteous and skilled."
- N.G. /
Google /
Jan 28, 2017
Previous
Next
When you visit your ophthalmologist to see if you have uveitis, your doctor will review your entire medical history, as well as perform a full eye examination. To make a proper diagnosis, the doctor might also conduct blood tests, extract and analyze eye fluid, and use photography to examine the retinal blood flow, the retinal tissue's thickness, and to evaluate the presence of fluid in or around the retina.
If your doctor suspects that uveitis is caused by an underlying medical condition, you may be referred to another doctor or specialist for further testing.
When uveitis is caused by disease, illness, or other conditions, they will be targeted for treatment to cure the uveitis and prevent any worsening symptoms or complications. Anti-inflammatory eye drops, pills, and injections can be used to alleviate inflammation. Antiviral medications and antibiotics are prescribed when uveitis is caused by an infection, virus, or bacteria. Stronger drugs, such as immunosuppressive, are used when a patient doesn't respond well to other treatments, both eyes are affected, and/or vision is threatened.
It's important to note that immunosuppressive drugs can have serious side effects and can cause problems like cataracts and glaucoma. Blood tests and follow-up appointments are needed regularly.
In more severe cases, surgery is performed to treat uveitis. With a vitrectomy, vitreous gel is removed from the eye to stop inflammation. A device can also be implanted into the eye to deliver a slow and steady flow of medication. Your doctor can also implant a device implanted into the eye to deliver corticosteroid medication into the eye slowly and steadily for a period of 2 – 3 years. However, this treatment can lead to glaucoma and cataracts.
The amount of time it takes for uveitis to subside depends on the patient, his or her condition, and the underlying cause. Most patients can expect a fully recovery and no further complications. However, for some patients, uveitis can reoccur.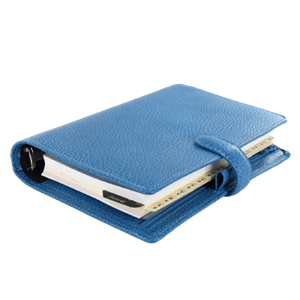 At our practice, we can easily diagnose and treat uveitis, whether it's mild or severe. We work closely with you to develop an appropriate treatment plan to cure your current condition and prevent any future complications. To learn more, contact our office to schedule an appointment.